Luangpor Sakorn Buddha Yodkhunpon-Bankai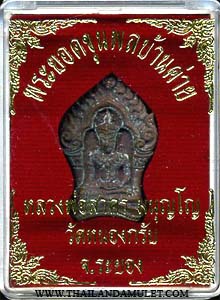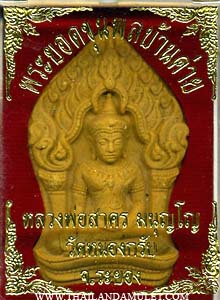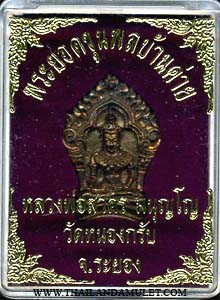 Powerful blessing Buddha amulet name Yodkhunpon(War lord) Bankai blessed/chanted by Luangpor Sakorn WatNongrub b.e.2552(a.d.2009). One good Buddha amulet by famous monk who made Khunpan by phon-plaigumarn holy powder and a disciple of a guru monk Luangpu Tim WatLaharnrai.
Buddha amulet YodkhunponBankai made from HolyPower 108 assorted flowers / Bronze / Nava(9 mixed of auspice metals Gold/Silver/Copper/Tin etc. Blessing protection and bring great fortune to the wearer. Protection from dangers and help through obstacles in life.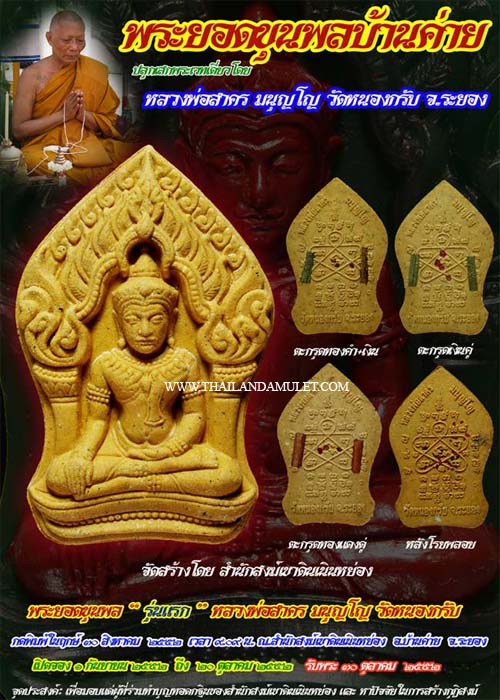 1st batch Buddha Yodkhunpon Luangpor Sakorn Manunyoh WatNongrub.
1st pumped mould 30 August b.e.2552 9.09a.m. at KaodinNernyong priest place.